Always a fan of good BBQ, I decided to give Oliver Speck's Eat's and Drinks a try, which is located in Baltimore's Harbor East. Tucked behind the PNC, at the corner of S Exeter St and Fleet St, this restaurant is a hidden gem.
The view of the kitchen from my vantage point is shown below. Great homestyle feel with a chef that will amaze with quality of cuisine.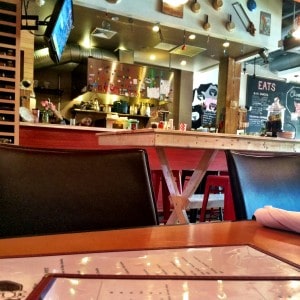 The following entree is Beef Brisket with a tomato jam, seasoned roasted potatoes, and asparagus surrounded with a mustard glaze.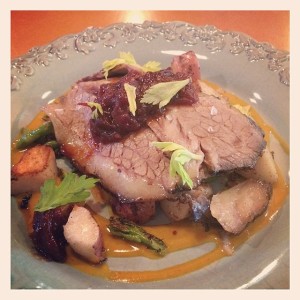 On your next outing to the harbor, if you are in the mood for BBQ, be sure to give the restaurant a try.